.
.
.
.
**EDIT.....THIS MEET IS CANCELED!**
It's time for our first annual Orange County CRX meet!
Please

do not

post this meet at other forums or sites. This includes sites like Honda-Tech, NWP, Craigslist , Myspace, Facebook, etc., etc.

This is a CRXCommunity meet for CRXCommunity members. I intentionally do not advertise this meet at places like HondaTech because I do not want to attract that kind of crowd to this meet. Thanks
What:
CRX Meet
When:
**C a n c e l l e d**
Where:
Irvine Regional Park, Orange, CA
1 Irvine Park Road
Orange, CA 92862
Here's more info about the park: -->
PDF brochure
<-- -->
PDF map
<--
There is a $5 charge at the gate. No in and outs.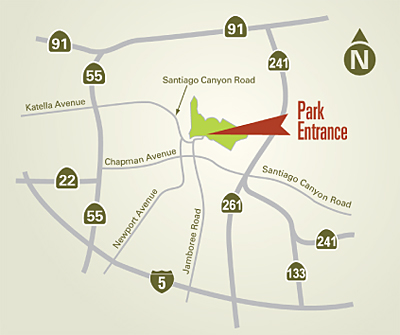 Directions:
From the 55 fwy
, take the Katella exit and head East. It will dead-end at Jamboree. Turn left and head into the park.
From the 5 fwy
, exit Jamboree and head North. Take Jamboree all the way until it ends, at the park.
After you pay at the gate, turn right as soon as you can. Follow this road for a while until you get to a CRX sign where you will turn to the right. Follow that road until you get to the sign at the meet spot. See the map below. For those that looked at the map in the pdf above, we'll be in parking lot P14.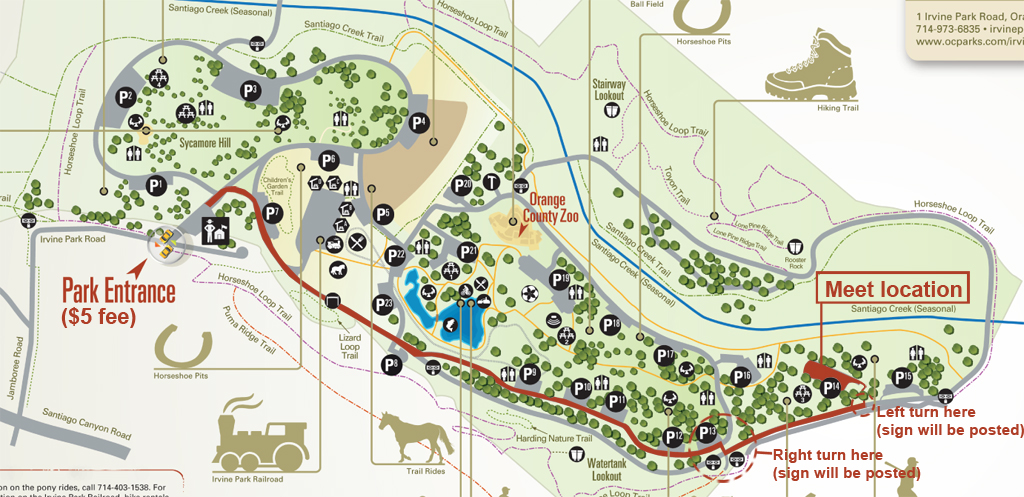 Notes about the park and the meet:
1.
This is a meet, not a car show. Don't worry about what condition your car is in. Just come out and have some fun with other CRX owners.
2.
The speed limit in the park is 10mph!
The rangers are always on the watch here.
Please do not speed, rev, burnout, etc in the park!
We like having our meets here and do not want to lose this place due to someone that can't control the way they drive.
3. There is no alcohol allowed in the park. The rangers do make random stops to check for this. Please comply.
4. There is no skateboarding in the park.
Attendee list:
1.
nihkon
(Jason)
2.
JustJesus
(Jesus)
3.
synergy10
(Davey)
4.
fourthgenhatchb17
(Erik)
5.
Tougeoni
(Mike)
6.
dmlemus
(Dani)
Food list:
-Easy-up, coolers, condiments, napkins, paper plates, utensils
nihkon/JustJesus
-Charcoal
(instant light)
nihkon/JustJesus
-Hot Dogs + Buns
nihkon/JustJesus, __________, __________
-Hamburgers + Buns
nihkon/JustJesus, __________, __________
-Water
(case)
nihkon/JustJesus, __________
-Soda
__________, __________, __________
-Other drinks
-Chips
__________, __________, __________
-Desserts
__________
-Other
__________
For the food....if you see a line next to it, it means we need someone to bring it. Thanks!
If you would like to bring something, just post it up in this thread and I'll add it to this list.