ive been a long time lurker on this site so I figured I'd finally join the fun. Here's my 89 Si. It has 155k. I bought it off the second owner last year who had for about 10 years. It spent it's entire life in Southern California so it's a nice rust free CRX. I had it shipped to NY because it's impossible to find a rust free crx in the northeast. It came with a few goodies. A Z6 head. Some suspension pieces. Some exhaust pieces. The interior is pretty damn clean. The exterior could use a new paint job but it is a 28 year old car so I'm not complaining but it's a great starting platform for a project car. I'll be posting more pics as I work on her. She's sitting under a cover in my garage for the winter, I can't wait for spring
.
Here she is being loaded up in Cali for her cross country trip.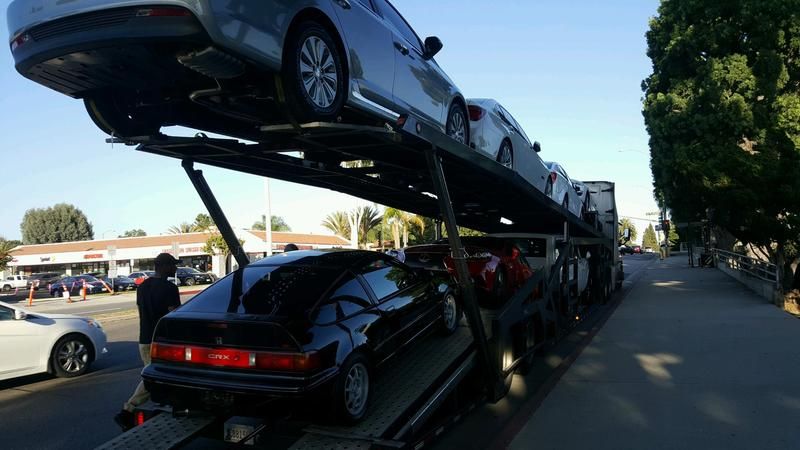 Original non cracked climate control panel and a real deal personal box.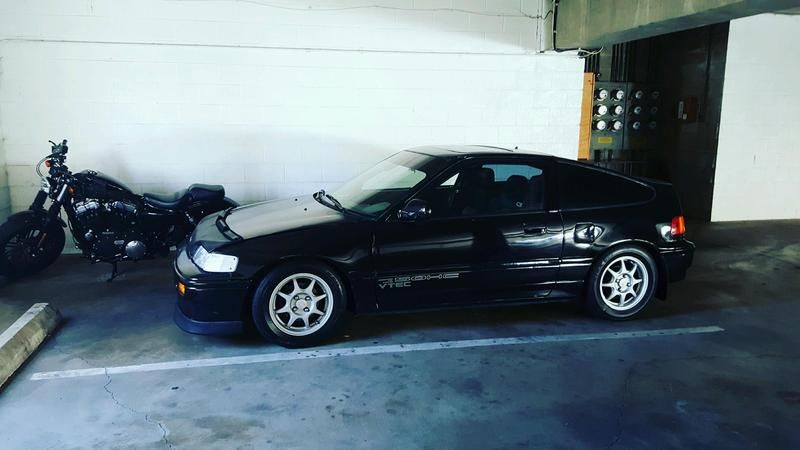 Seats in near perfect condition with no bolster tears and Nardi steering wheel.
Not crazy about the exhaust but it will do for now until I can afford a HKS.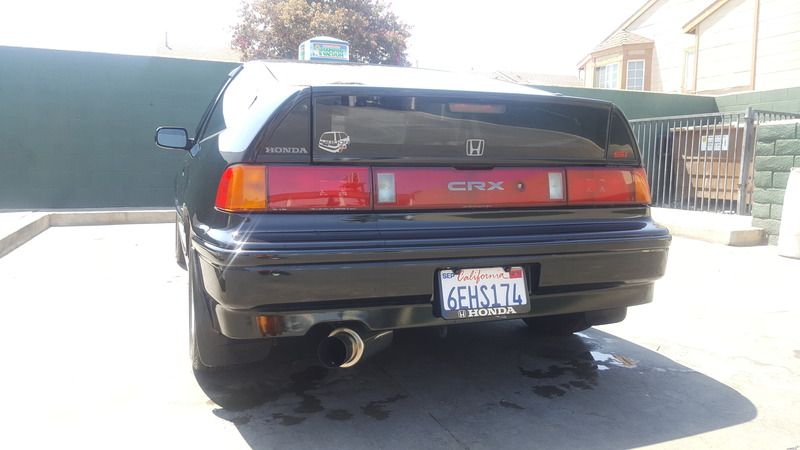 Peek a boo she sees you. She's getting anxious sitting in the garage.
Yes they are oem fogs just not in the right location.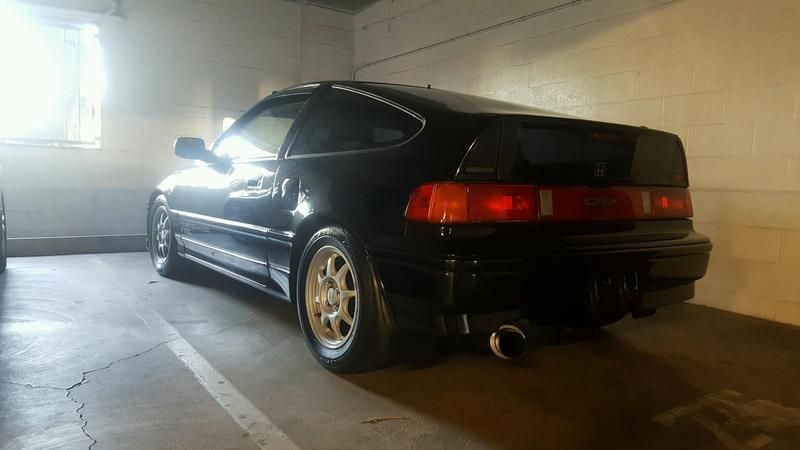 Came with a mini me setup. It's actually a very fun setup. Compliments the car nicely.