Well I decided to start a build thread. hopefully this will motivate me to get things done a little quicker. Here's what she looks like now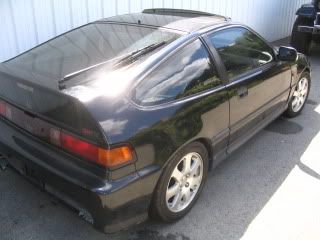 And yes that's a real mugen rear bumper!
JDM front end conversion and Carbon fiber hood has definitely seen some better days, Anybody ever try to overlay a new piece of carbon over a cracked hood?
more random pics of her
Tein super street coilovers with the EDFC remote control, and fastbrakes big brake kit. These were on the car when I bought it
and this is going in it someday soon