New page, new pictures in order to end 2016.
Nothing much. Just a new knock off hood and showing off my itb's.
This hood might get painted next year. Way too many imperfections.
Now my bay temps is significantly reduced. I know it's significant because my thermostat is broken and stuck at open. Water temps are 5-10°C lower compared to standard hood when on the highway.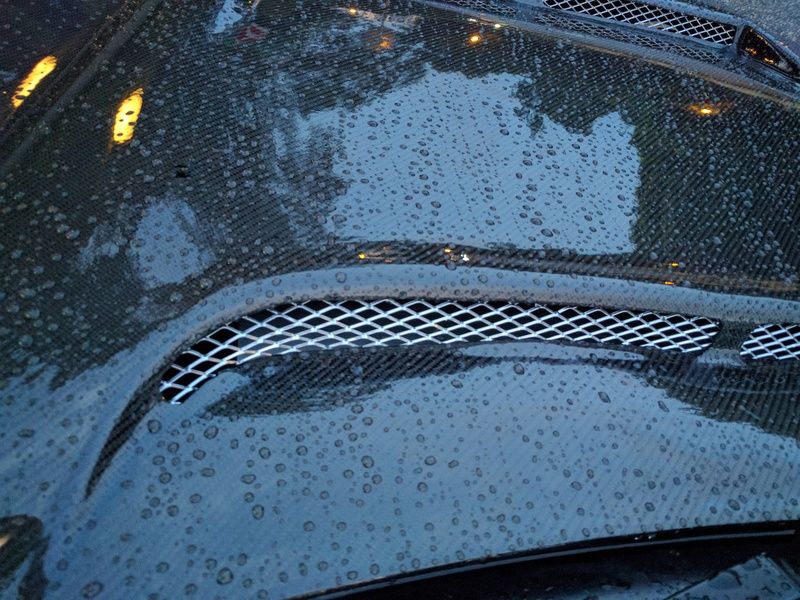 First thing I needed to do is make a rain shield to prevent water dropping straight into the intake trumpets as the vent is directly above it. I just bent a stainless steel sheet 90° and and mounted it to the firewall. Simple and effective.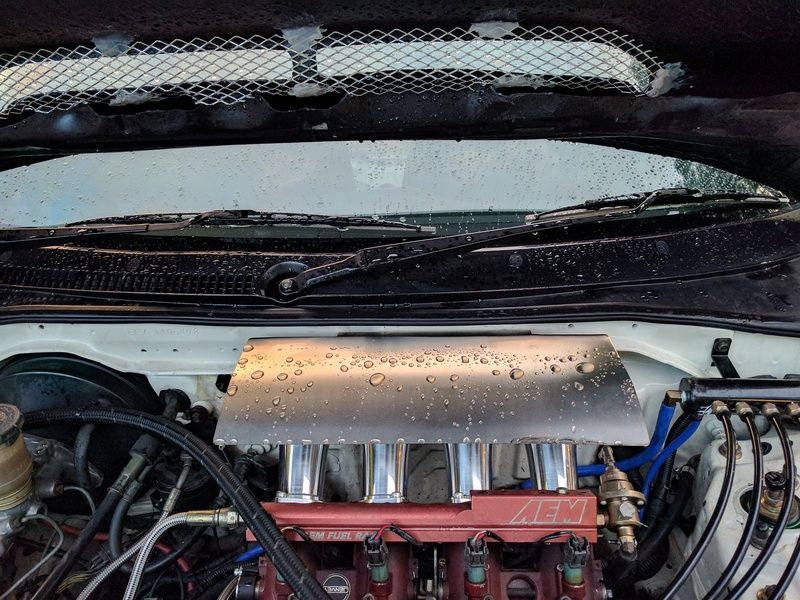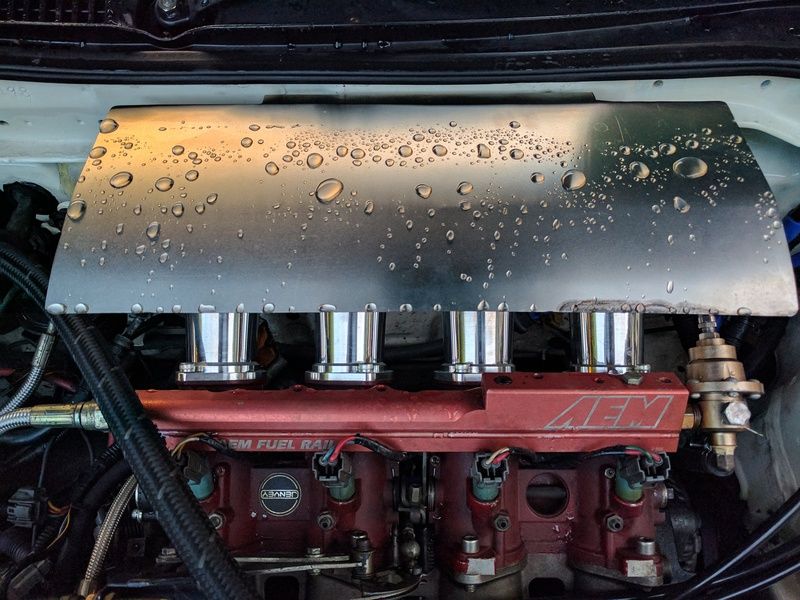 And a picture of the whole car as it sits now.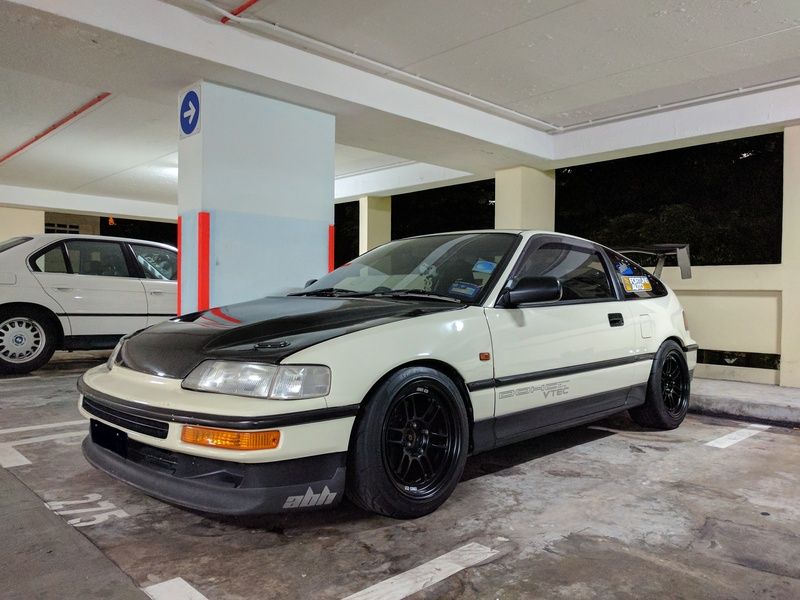 That's all for now.
Happy New Year community. Have a blast of a weekend!