I'm a long time member on this forum, but haven't posted as much as i would have liked. I've owned a number of crx's over they years, but my favorite one from my youth got parked back in the summer of the year 2000. I bought it back in 1995. The last winter it ever saw was back in 1994, so i saved it from ever getting rusty...it was and always was a clean and straight chassis.
I didn't have a digital camera back in the 90's, so here are a couple of scans, LoL
Original, before i did anything to it-
I worked for a performance parts company from the mid 90's onward, so tasteful mods began....a couple shots after owning it a couple of years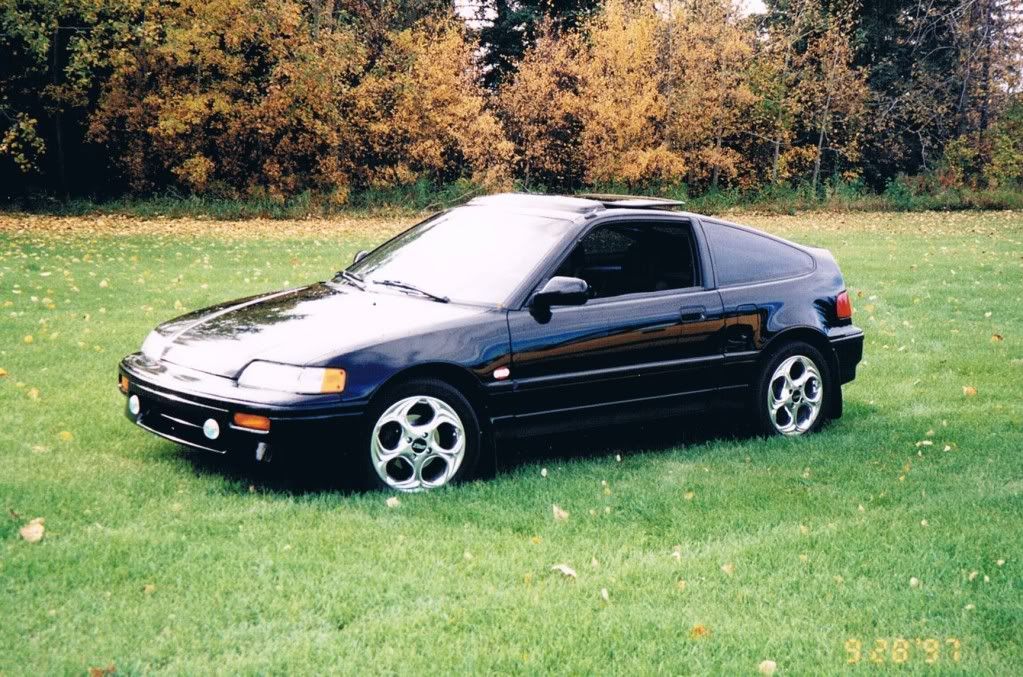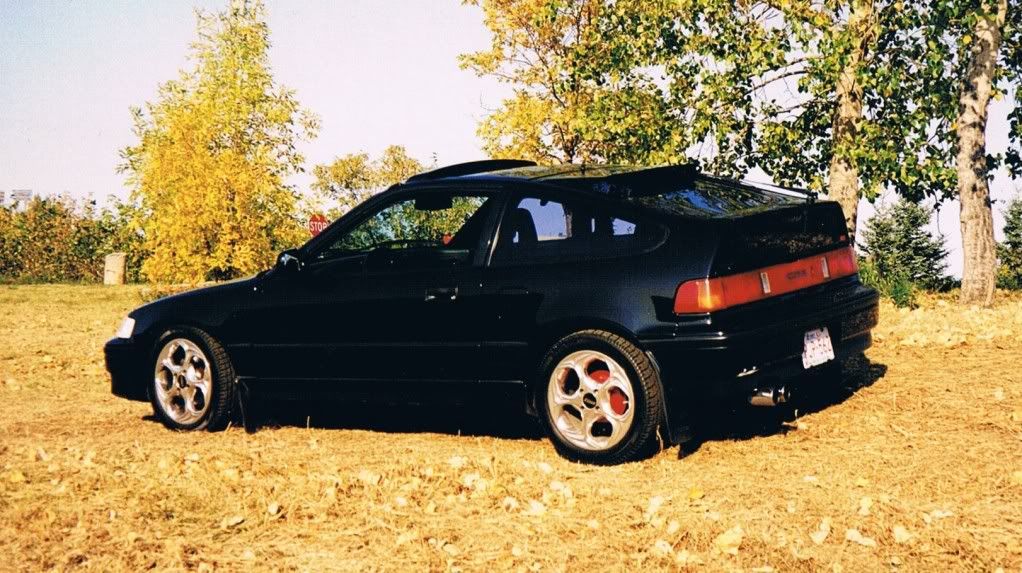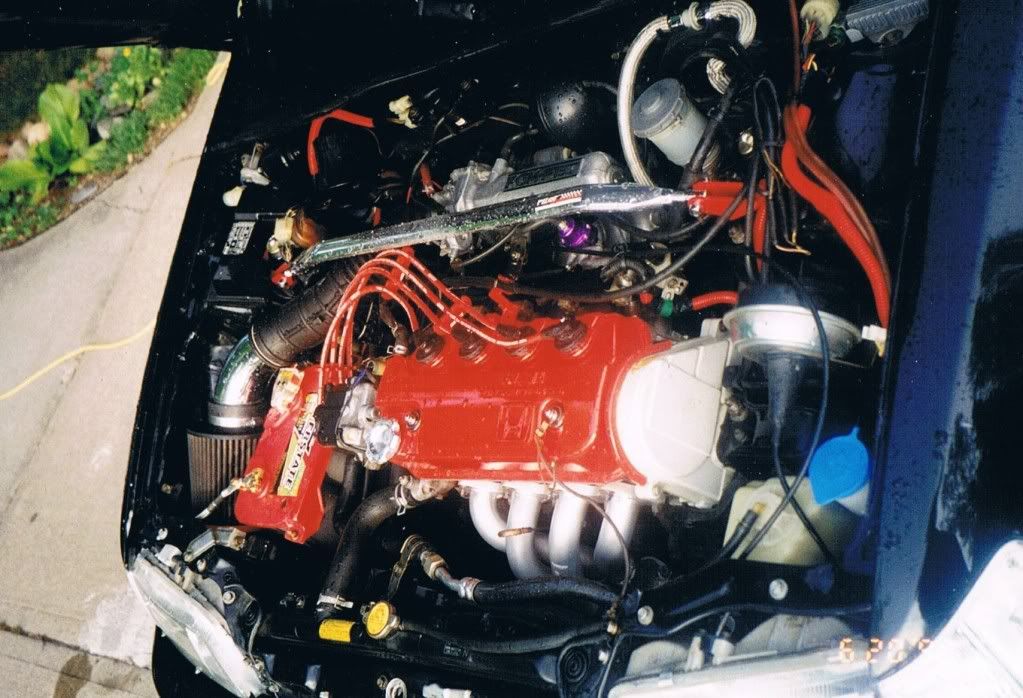 Then, in 1998 a DOHC ZC swap, with at the time a new ZEX nos kit, it got me into high 13's. I was pretty happy at the time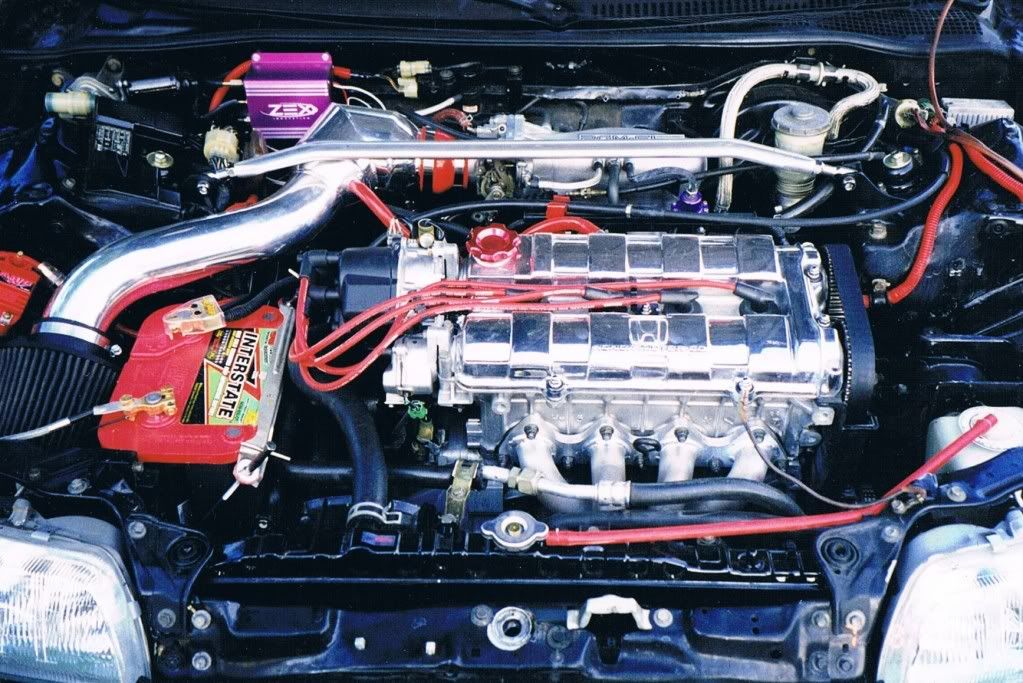 The year 2000 was a turning point, the one that lead me to parking the car, though i never though it would be so long. I was out with some buddies on a Friday or Sat night, with the car left at home in front of the house. I got a call on my cell from my folks telling me the alrm was going off and people were running from the car, who had just attempted to steal it!! They had taken some tool or pry bar to my passenger door handle, ruining the door. I was pissed, the car got locked up in the garage never to sit outside again! I bought a new door from Honda, and then with the quest for more potential for power and performance, i sourced out a full B16 swap from a JDM front end clip. I had been importing engines for a few years by now, so i sourced out a the most cherry swap i could find, and paid a little extra for it. It had only 28,000km's on it, less in miles! I cleaned it up a bit and here was the result.
What i did was sell off the jdm S1 tranny, and sourced out a usdm YS1 from a 1993 Integra GSR. I had a great connection with people in the industry and was lucky to source out a tranny that had been sitting in storage for 7 years at the time at a wrecker. It was all tagged from a car that was written off 6 months from being new, with only "9 thousand km's" original! crazy huh?