Also, aside from the color difference, the 89 Si door panels are easy to spot because they do not have piping around the fabric section with the CRX logo on it. This info could be added to the door panel FAQ too:
Here's an 89 door panel:
Here's a 90-91 door panel: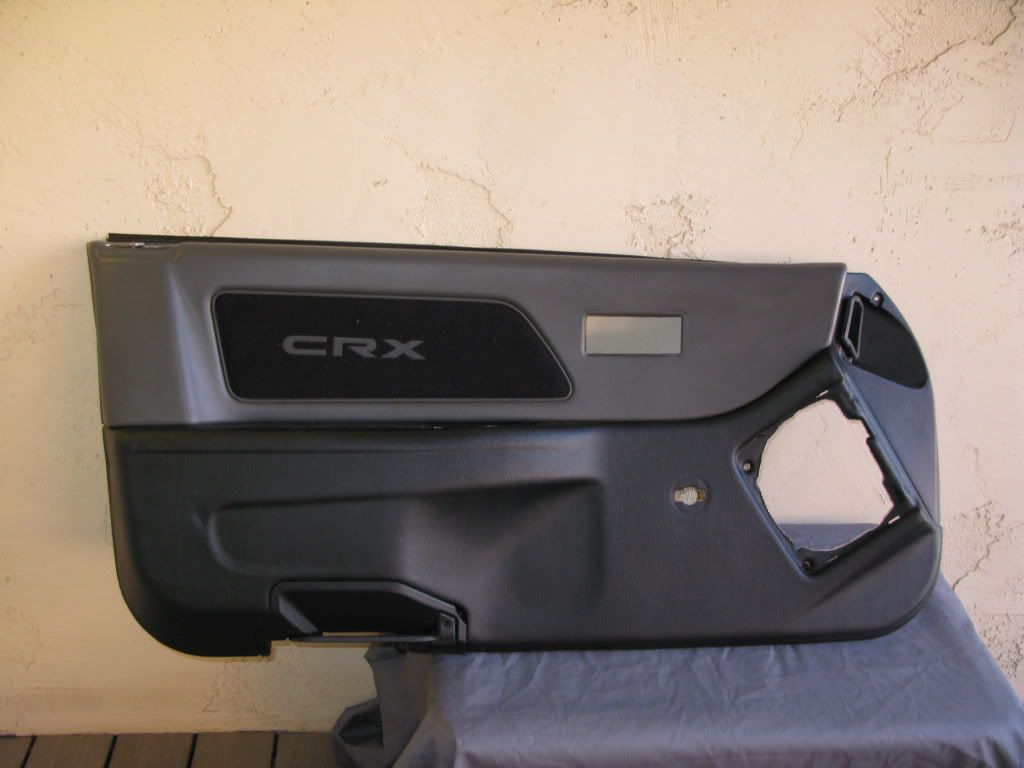 BTW: I didn't host these pics, I just used the link from the google & ebay. You may want to re-host them if you're going to use them.