Started this a little over 6 months ago and my moneys torn between the crx and it. Its a 84 Chevy Silverado, 2wd Short Wheel Base, orginally with a 305 and th350 and only $1600. I drove it for bout a year with the orginal drivetrain; using it to tow the vette and whatever else around, but the trans started to slip on me a bit in third.
Ive always love square body chevys so figured id make it may own, and so it began.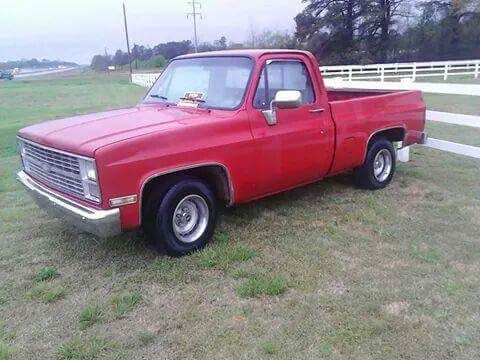 I tore the entire truck apart in about 6 hrs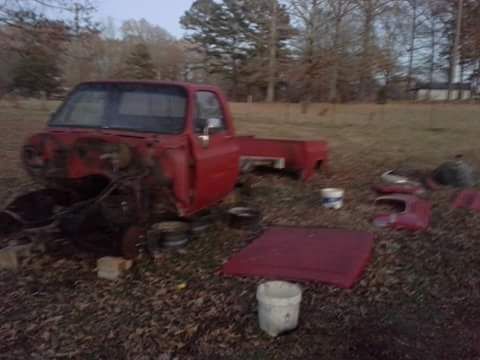 Threw on some rollers and started cleaning preping and painting the engine bay and frame
I sold the 305 and started collecting parts for my drivetrain swap...180 hp just wasnt gonna cut it
Some swap mounts from dirty dingo that i polished and clearcoated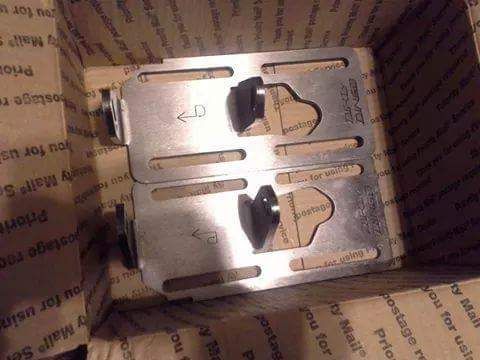 Some Headman swap headers for a squarebody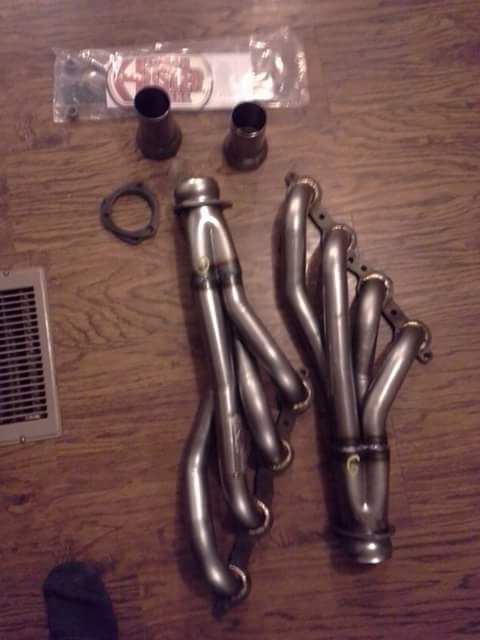 As luck would have it i found a 87 Silverado gas tank on craigslist (only year they made fuel injected Squarebodys)
Not to mentions a 97 corvette fuel pump is a direct bolt in and a little more than i need pressure wise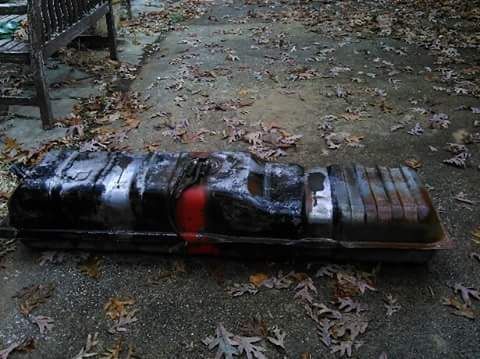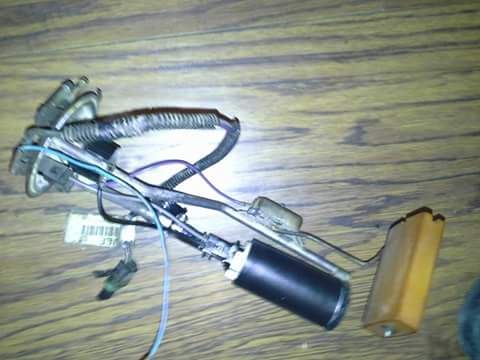 And last but not least if u havent seen where its going yet an 03 Tahoe drivetrain.....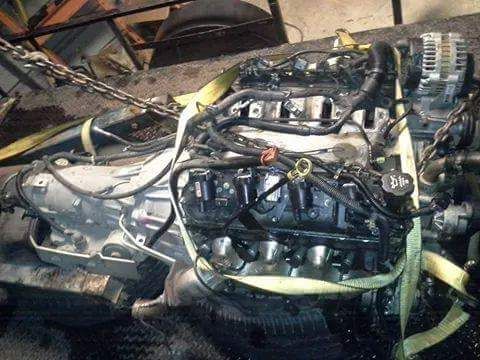 First time i dropped it in it didnt clear the oil pan on the steering linkage (like dirty dingo said it would with a factory pan) so out it came and i made some spaces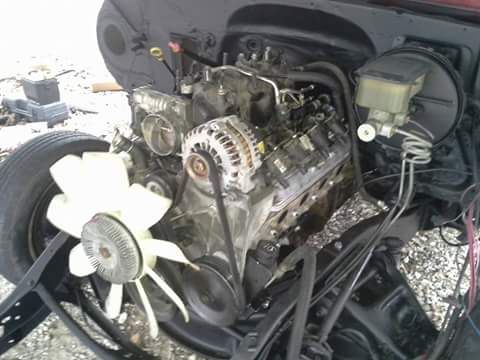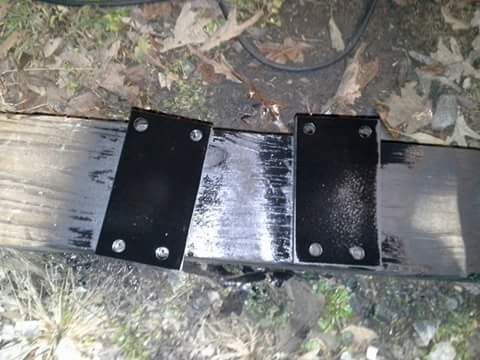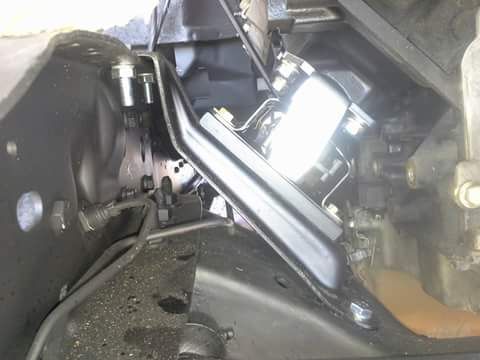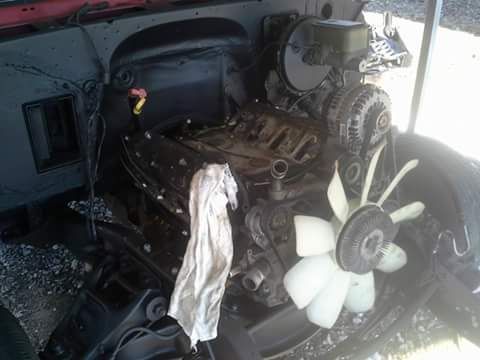 Its gotta little bit of rake but not noticable when its all together really