(I decided to create this thread so I wouldn't trash my CRX's one with non-CRX content.
)
I purchased my Suzuka Blue S2000 around Memorial Day.
At the local dealer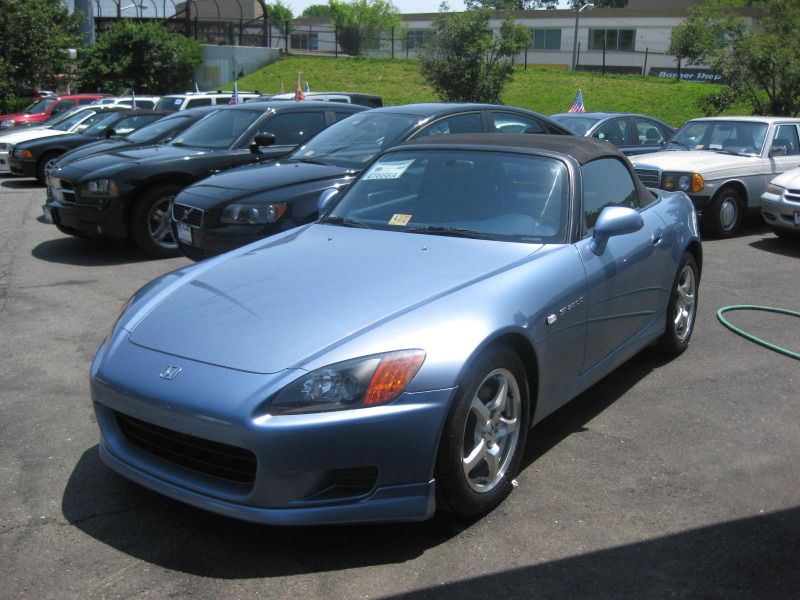 It's funny, because this color (or even this car) was on my radar. I wanted a NA1, but I decided to be patient and pass on getting one. Since Honda's supercar wasn't on my radar, why not settle for Honda's 3rd best car (behind a CRX and NSX
). So I was set on S2000. I knew I wanted a AP1 because I preferred the higher redline. Also, I dropped the first few years out of my search because they had plastic rear windows and no rear defrosters. Then I set my color combo requirements (red/black, black/red, or black/black) and started my search throughout the east coast. Unfortunately, I was unsuccessful. Everything was high mileage, over priced, modified, had a salvage title, or was sold before I could see it
. Then I came across local ads for a suzuka blue and three other silverstone S2ks. One silverstone was 10miles away, but was "on hold", and the other two were about 45-mins away. The suzuka blue was about 20-30mins away, so I decided to check that first and the rest is history. Test driving it made me forget that I didn't want a blue on blue car lol.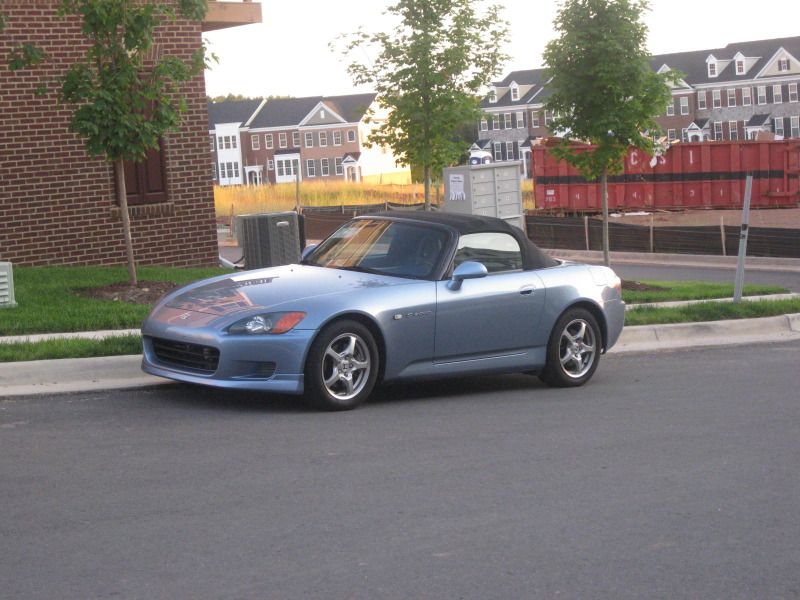 Interior pics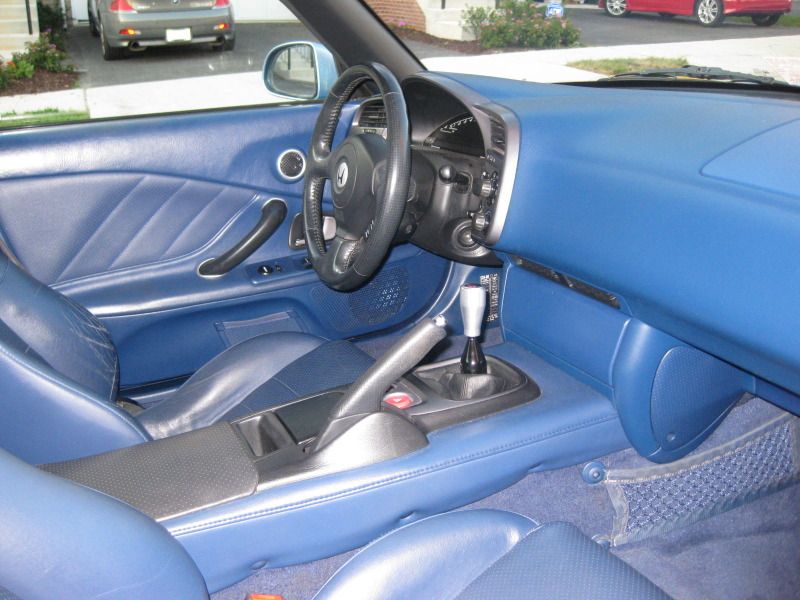 I threw a Spoon Shift knob on it