It's about time for an update!
I threw my lip on shortly after I got my S out from the body shop. It came out pretty nice.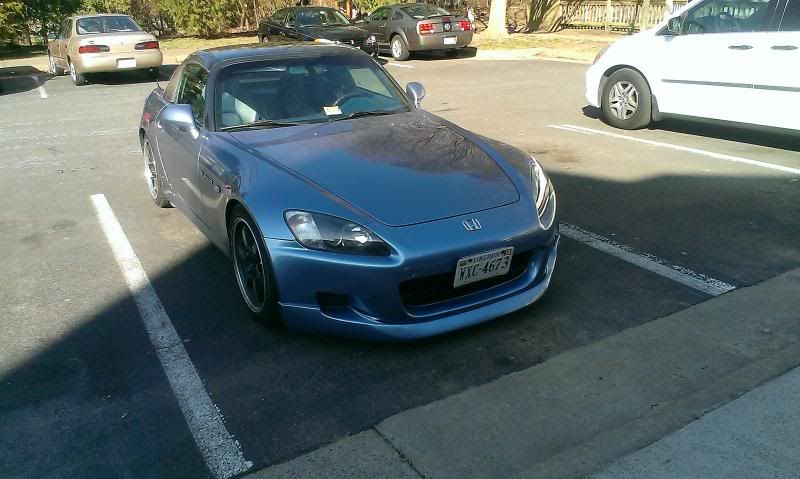 Then 24 hours later....
As you can tell I wasn't too happy. Down force ripped the lip off the bumper while I was on the highway, and the paint flaked off dude to BAD prep work. So once again I was back to rocking my OEM Ap1 lip.
Moving on... I decided to become more "JDM" by swapping out my Ap1 v2 tail lights to v1.
Before
After
The difference is the chrome ring. Also USDM v1 tail lights are identical to all JDM Ap1 tail lights.
Rear shot
Also, I started a new project with my hardtop. Most aftermarket hardtops come with crappy seals and have a lot of road noise. I decided to retrofit the OEM hardtop seals on my Amuse replica hardtop similar to what Mugen does to their hardtops.
Removed the hardtop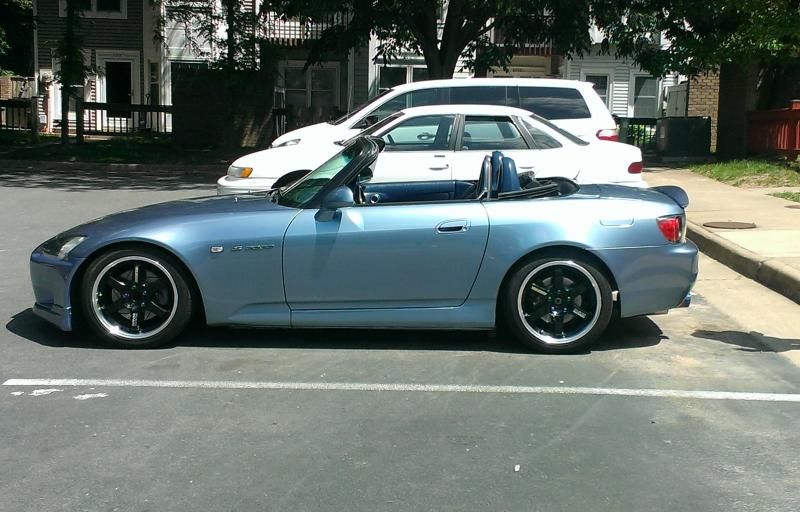 I installed the OEM hardtop tracks on my top using pop rivets. ( Drilling and installing rivets in your cf hardtop is scary as hell lol)
Installed the seals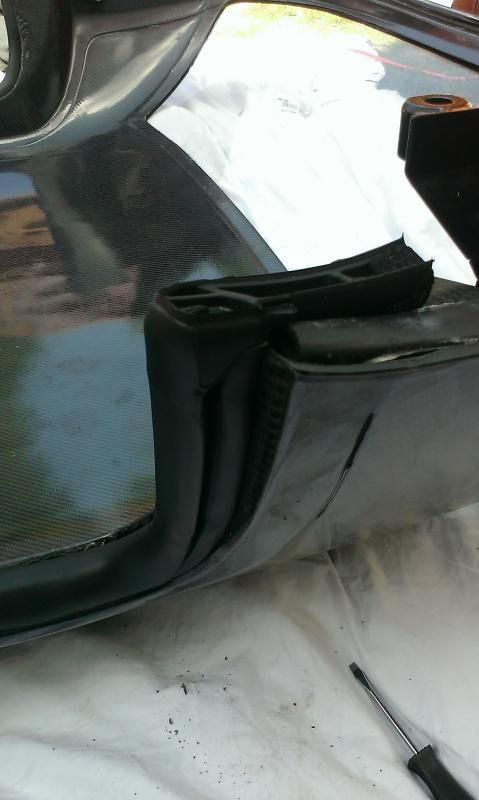 And now now mounted
Fits like OEM and best part no more road noise. This project was expensive and after I added up the cost of the top, seals, and all the hardware I could have purchased an OEM top or a real Mugen top, but it's all good.
Now fast forwarding to now... I decided to bring Gears lip back to the body shop that painted it. Even though it came off while I was driving, the lip wasn't properly painted to start with, and the paint was going to eventually flake off anyways. The owner saw the lip and decided to repaint it himself for free. He kind of pissed me off because he did put the work on the back burner for almost two weeks, but I finally got it back.
Here's my new "official" look for now....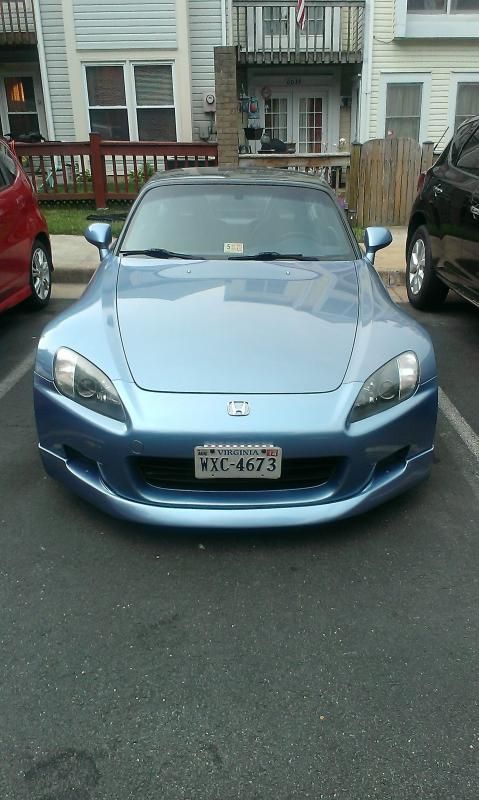 It's not going anywhere now... I have two rivets that can guarantee that for me